Anywhere, Any Time, Any Device
Manage your business as easily as you do your Facebook - even on your phone, there is nothing to install. Enter your Expenses on the go. Place Orders and issue Invoices right in front of your Customers, with just a single-click or tap on your tablet or phone - making you look like a real pro.

You can authorise a Partner like your accountant or bookkeeper to access your accounts directly, without installing anything or transferring any files - and without any extra cost to you. This is managed through an easy to use Control Panel which, like everything else, is accessible to you anywhere, any time, on any device...
At the office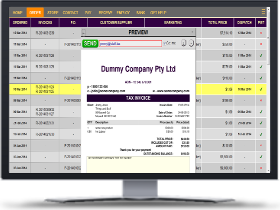 On the go